About Us
---
Commercial Collection and Litigation Specialists
Williams & Williams is in its 47th year of operation. Based in Atlanta, Georgia, our collection efforts have extended over the nation in representing the commercial/wholesale credit grantor. With one of the largest databases of commercial placements, the firm's ability to locate and collect from your customer is enhanced by prior activity and information availability.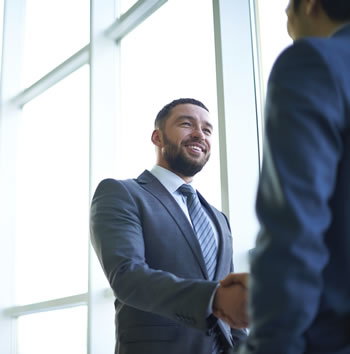 In today's credit environment the average commercial customer is often subservient to numerous creditors, credit card companies and financial institutions which often preserves their position by security or personal guaranty. It is therefore more difficult for the unsecured credit grantor to protect its interest and collection on a receivable when its customer is obligated and giving preference to a secured creditor.
The expertise of Williams & Williams and the Law Offices of John C. Williams and Associates is therefore dedicated to assisting the credit grantor in recognizing a financially involved customer early on in the billing process in an effort that would allow recovery to be possible. Our duty therefore extends beyond collection activity. This duty is to assist wherever possible in establishing recognizable credit criteria that will enable the credit grantor a recovery position when the customer is in default.
Working together, the location of tangible assets, existing contracts and employment, bank accounts, equity in inventory and other assets, may be located and serve as a basis for recovery. We are dedicated to the proposition of being a vital part of a client's credit and recovery department. We pledge to devote time and resources necessary to get the job done.
---
Our Mission
Research and investigate each claim for the fastest possible recovery.
Determine the assets available; vehicles, property, employment, banking relations, or if self employed inventories, production and or services rendered.
Research pending litigation, liens filed, security agreements in place, personal financial statements.
Communicate with credit grantor as to the possibility for recovery based upon information obtained and conferences with the debtor.
Expeditiously place the claim in litigation when necessary to preserve the collectability of the account.
---
WILLIAMS & WILLIAMS
& THE Law offices of John C Williams and Associates
Attorneys at Law

The Williams Law Building
1612 N. E. Expressway
Atlanta, Georgia 30329
Mailing address:
P O Box 29279
Atlanta, GA 30359
404-325-9360
800-241-3910
Fax 404-329-6320